Simplify With These Business Admin Tools
As a creative entrepreneur, I'm always looking for ways to make my business run more smoothly. The key is finding the right tools to help me do the busy work. In a previous article, I went over some of my favorite creative tools that help me organize my thoughts and stay productive.
Today, I want to share some of the tools I've found that help me make my business run like a well-oiled machine—administrative tools that function behind the scenes and automate as much as possible. While the exact tools you'll need will vary based on what you're selling and how you're doing it, I'm always willing to share what works for me in hopes that someone else might benefit. 
My Client Management Toolbox
One of my more recent discoveries, HoneyBook, is amazing for client management, invoicing, and workflows. It's super intuitive and easy to learn, without all the bells and whistles of some programs that I'll likely never use.
From the very first point of contact with a client, it allows me to understand where my leads are coming from and what type(s) of project they need help with. HoneyBook seamlessly adds any inquiries to their proper workflow where I can automate a follow-up email, questionnaire, or booking link. All communication and files are stored within that client's portal, which can be viewed by the me or client at any time.
It's super customizable and gives me the ability to create as many brochures, questionnaires, and canned emails as I need, integrates seamlessly with my Google Calendar for scheduling meetings, and makes processing payments and invoices a breeze.
The automations available in these workflows free up so much time and create an incredible client experience from start to finish. Everything is branded and polished to fit my business and has added a credibility to my business that I was definitely seeking.
I also can't speak highly enough about HoneyBook's support team. They have always gone above and beyond to answer any questions I have, no matter how simple or silly they may be.
If you want to start streamlining your business and give HoneyBook a try, feel free to use my code for 20% your first year!
Loomly is another tool that I absolutely cannot live without. It helps me manage all of my social media clients, as well as my own social media profiles. Loomly has helped me to get more organized and streamline workflows with my team so we can spend less time wrangling content and more time giving it the creative punch that makes our social media fun and effective. With integrations with Facebook, Instagram, LinkedIn, Twitter, YouTube, Pinterest, Google MyBusiness, Snapchat, and TikTok, it's the most robust social media scheduler I have ever worked in.
Loomly also provides access to in-depth analytics, which helps my clients see and understand why social media is worth investing in. These reports also let us see what's working, what isn't, and what we should be doing to improve our results.
How I Manage and Organize All My Files
For file storage and collaboration, I love Google Drive. It's easy to learn and use, and it integrates seamlessly with my other favorite business tools. Housed in the cloud, Google Drive allows me to store, access, and share my files in one secure place and makes it super easy to share and collaborate with my team or clients.
One of my favorite features of Google Drive is that I can use it on any device. If I'm working on a project at home on my laptop and need to switch over to my phone, it's simple to just open the app and pick up right where I left off. If I need to send a file to a client who doesn't have access to their computer but does have their phone—they can download the app and view the shared file with no problem!
The collaborative nature of Google Drive is what really makes it stand out in my opinion. It makes it super simple to share files with my team or clients, and it's easy to give specific people access to specific documents. The chat feature even allows me to collaborate in real-time, which is super helpful when working on a project as a team or with clients.
I can honestly say that I don't know what I would do without this system!
The Top Secret Tools
Want even more productivity goodness? While I don't share this with just anyone, I'm giving away my secret list of tools that have made some of the biggest differences in my own growth and productivity within my business. These are the tools that I have searched far and wide for—tools that have transformed my life as a business owner needing to be on top of my game at all times.
And here's the best part: I'm going to give them to you for FREE! All you have to do is drop your email below for instant access to my top secret tools.
If you've found these administrative tools helpful, make sure to check out a recent blog featuring my favorite creative tools here, where I go through the apps and resources that keep me feeling inspired and on point.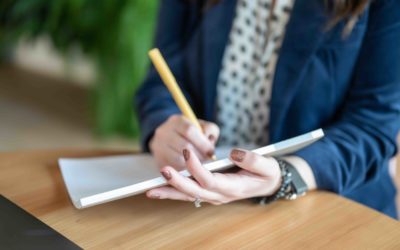 Get More Done in Less Time by Monotasking A friend asked me recently why I don't like facials (and I realize that's an odd way to start any blog, but bear with me). This friend is an extremely talented esthetician (if you don't know Julie at The Skin Spot, you...